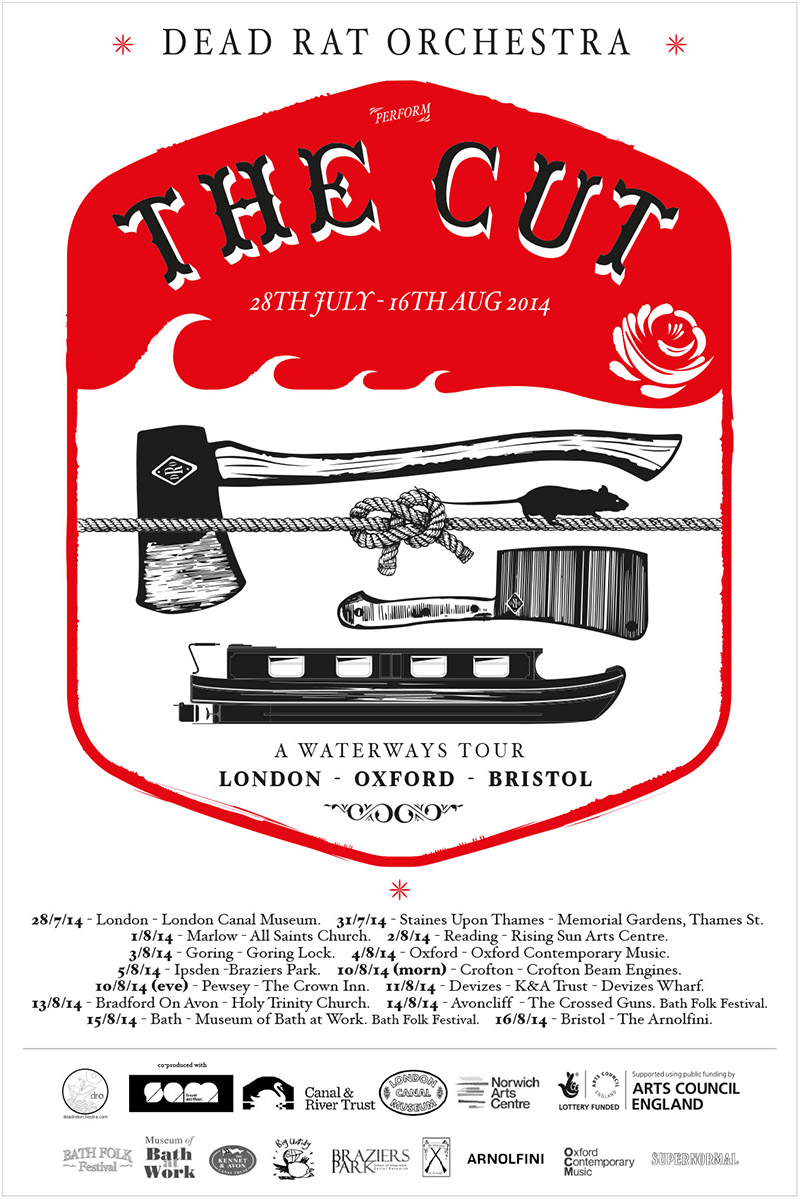 Tomorrow Ian Nesbitt will be setting off on an(other) unusual journey, camera in hand and microphone balanced on shoulder or something, probably. He will
be travelling with the Dead Rat Orchestra, who will undertake a unique tour across the canals and waterways of Southern England.
Through August 2014 the DRO will chart these inland waters, from London to Bristol, via Oxford gathering an informal history of England's once thriving
industrial arteries, exploring social, historical and musical roots. Having developed a unique approach to site specific composition and performance, The
Cut tour presents a new challenge to the DRO – a barge and the canals themselves provide a slow moving base from which the music will take form.
The film will emerge at some point later in the year but keep a look out for clips on Ian Nesbitt's Vimeo channel http://vimeo.com/user4837784