Walk With A Cart Through Upperthorpe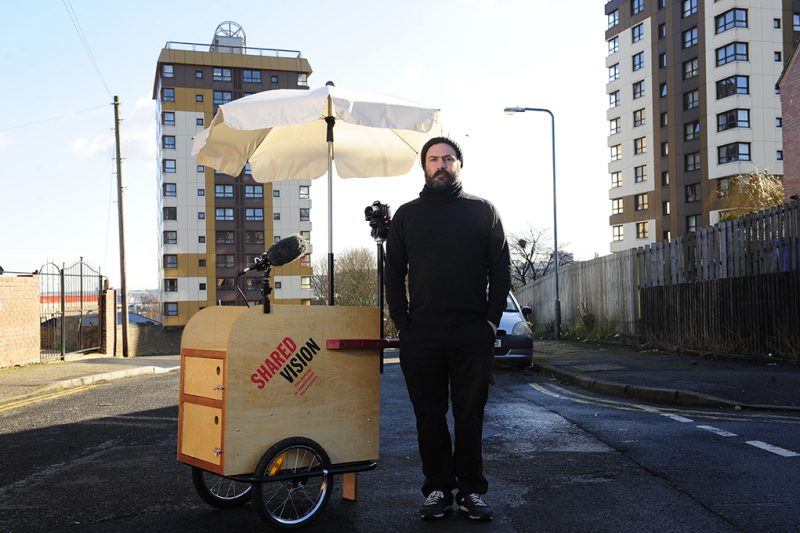 The Shared Vision Project was a commission by the Social Housing Arts Network. It was a community filmmaking experiment that took place in Upperthorpe, an inner city area of Sheffield, between June 2015 and March 2016. The process of making the resulting film 'Walk With A Cart Through Upperthorpe' was an open collaboration between local residents, support agencies, service providers, a housing association and artist Ian Nesbitt.
The core group that informed the making of the film included artists, community activists, volunteers, and first-time filmmakers, and the group held various activities including weekly drop-in sessions in the project space, visits to similar projects in different cities, film screenings and inviting guest speakers to take part in recorded conversations.
The cart of the film title is a 2-wheeled handcart with mounted camera and recording devices that was custom built as a way of starting conversations, and was out filming and making recordings in the local area between September and December.